Entrepreneur Bootcamp 2017
April 1, 2017 @ 12:00

-

April 2, 2017 @ 21:00

EEST
Entrepreneur Bootcamp Cyprus
1-2 April 2017, St. Raphael Resort Limassol
The Most Powerful Ways to Create a Profitable Business
A WEEKEND FILLED WITH POWERFUL CONTENT TO HELP YOU GROW YOUR BUSINESS FROM INTERNATIONALLY RECOGNIZED BUSINESS MENTOR, INVESTOR AND ENTREPRENEUR JOHN LEE AND PERSONAL BRANDING EXPERT PAVLINA PAPALOUKA.
This event can change your life financially forever
because it will teach you to stop trading time for an income.
And the best part about this bootcamp is....
the proven strategies you will learn that will allow you to become a successful
entrepreneur and have a business that will give you more income, time and freedom.
ABOUT THIS EVENT
Learn how to start a business and create your own lifestyle by mastering top business strategies in 2 days with celebrity speaker, entrepreneur and number 1 best selling author John Lee and personal branding expert Pavlina Papalouka.
How to turn any idea into a Profitable Business Model

How to Use Social Media Marketing to Increase Your Sales

How to start an Online Business for passive income

How to become a successful Entrepreneur

Mastering your Mind to overcome Limiting Beliefs

How to Grow Yourself and gain bullet proof Confidence

Learn how to start a business from scratch

How to take your existing Business to the next level

Learn how to build a big brand so you become the number one authority in your industry

The secret entrepreneur's "power" that accelerates your success.

Get more Clients than you can handle

Expand Your Business to New Markets

Systemise your Business so that you don't have to constantly work in the Business

Create Income Models within your Business to generate a lot more income

Create a Business that you can run from anywhere in the world

Start a Business with a Small Budget

Raise Finance for your Business so your Business is not cash strap

Social Media Strategies to attract a constant supply good quality leads

How to Increase your Business Profits.
WHY YOU NEED TO ATTEND THIS EVENT NOW
Most people were taught to go to school get a job and make someone else wealthy. We must learn to master the skills it takes that were never taught to us at school in order to create the life we want.
Learn how to be your own boss and buy back your time to do the things you want, when you want and with who you want.
In this two day event your life and business will be transformed to a new level where you will instantly start seeing all the new opportunities and see how others have achieved success in their lives so you can do the same.
Tickets by Bank Deposit: If you wish to purchase ticket by bank deposit at Bank of Cyprus please call 70008087 to reserve your ticket and get bank account info.
Pay by Visa over the phone: If you have trouble booking online, you may call us at 70008087 to pay by Visa over the phone.
MEET THE SPEAKERS
Main Speaker: JOHN LEE
The Wealth Dragons
International Speaker, Best Selling Author, Entrepreneur, Investor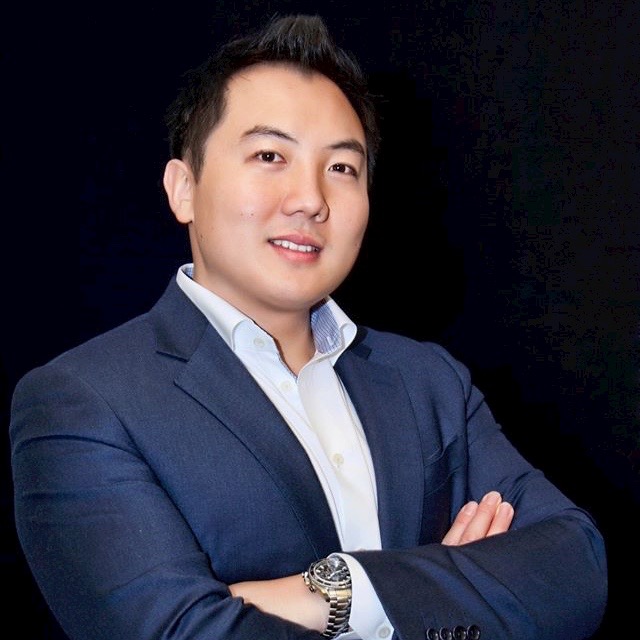 John Lee is the CEO and co-founder of Wealth Dragons, Best Selling Author of the book 'The Wealth Dragon Way' and Internationally acclaimed speaker that has shared the stage with the likes of Sr Richard Branson, Bill Clinton and many more. John started investing in property in his early 20s. By the time he was 27, John had achieved his goal of becoming a self-made millionaire.
His experiences inspired him to share his knowledge with others and he was soon teaching seminars in property investment throughout the UK. He subsequently gained an international reputation as a motivational speaker and has shared stages with Bill Clinton, Alan Sugar, Richard Branson, Jack Welch (ex-CEO of GE) and Randa Zuckerberg (co-founder of Facebook).
On stage he shares systems that help people create profitable businesses and successful investments. John also trains people to become world-class public speakers. He has helped several of his students build highly successful businesses and achieve international acclaim.
John's success came despite a humble start in life. He was born to Chinese parents who ran a takeaway restaurant in the north of England. All of John's achievements came as the result of endless hard work and unwavering tenacity. John is dedicated to showing others how they have the opportunity to do the same and is continually inspired by watching his students achieve the kind of success they thought they could only ever dream of.
Meet John Lee at:
www.youtube.com/neolee40
www.facebook.com/johnleefanpage
www.wealthdragonway.com
Guest Speaker: PAVLINA PAPALOUKA
AwakenSpace Education
Speaker & Coach, Entrepreneur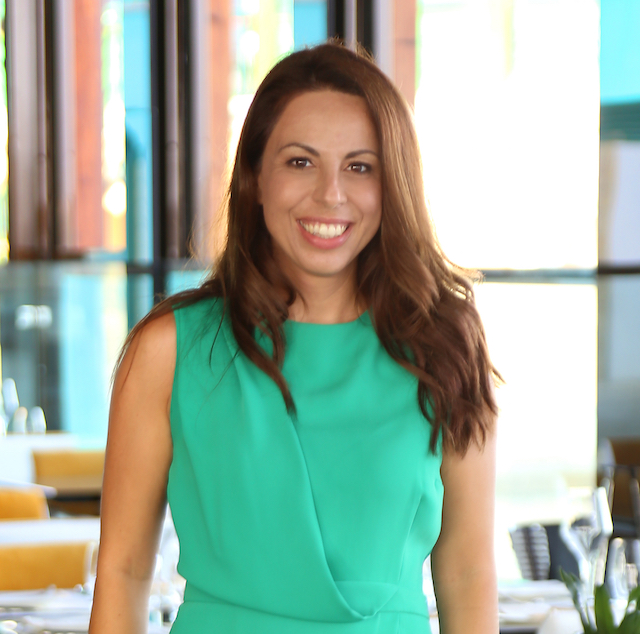 Starting a her career just out of University with an MBA and Journalism Diploma as a Public Relations Manager at 2 national TV channels in Cyprus and Greece (Sigma TV and Mad TV) and then creating with her own Public Relations and Event Management agency helping locally and internationally many organisations, while teaching Public Relations and Media at Cyprus College, Pavlina realised that creating true success and fulfilment in life, takes a lot more than getting your 'dream-job' or running a glamorous business serving some of the biggest companies in the market.
Having to face and overcome her own challenges and limitations, she realised that success starts from the inside and that you can only be taught real strategies and systems for business and personal success, by people who have already achieved proven success in what you want to achieve. After some years as a Public Relations consultant and lecturer at a college, she decided to focus on a different type of education, one that helps people create the mindset for success first and then be given the tools, not by university professors or trainers, but from inspiring leaders who have produced proven results in what they teach in their life and business.
Her passion is helping people overcome their limitations and achieve their full potential, create successful businesses, wealth and happiness in their lives. She is pursuing her passion by organizing live seminars and online events, offering online education programs, trainings and personal coaching through her company AwakenSpace Education. She has cooperated closely and on repeated occasions with some of the most recognised global thought leaders in personal development, business and human potential, including Dr John Demartini, Bob Proctor, Bill Walsh, John Lee of Wealth Dragons and many more, providing transformational learning experiences for her audiences and powerful networking at each and every event.
She is a coach and speaker in personal development, business and personal branding. She speaks at events, trains executives and entrepreneurs who are ready to create great breakthroughs in their lives, on a variety of subjects including Personal Branding, Personal Development, Creating a Success Mindset, Determining and Overcoming Limitations, Determining your Life Purpose and Unique Skills, Building a Business and Brand around your Passion, Goal Setting and living life by Design, Social Media Marketing, Event Management, Online Marketing, Building an Online Business, Networking and Relationships Capital. She has consistently helped Business Owners, CEO's and Entrepreneurs build a strong and influential brand and create the success they desire in all areas of their life.
Meet Pavlina at:
www.pavlinapapalouka.com
www.youtube.com/pavlinavideoblog
www.facebook.com/pavlinapapaloukapage
Book Hotel - SPECIAL RATES for participants at St. Raphael Resort Limassol:
St. Raphael Beach Hotel Limassol
502 Amathountos Avenue, Pyrgos 4520
P: +357 25 834200
W: www.raphael.com.cy
Event info and image via Eventbrite
Tags:
Bootcamp
Entrepreneur
entrepreneurship
Tags:
Bootcamp
Entrepreneur
entrepreneurship